Mediaplayer 3840x2160@60Hz, HDMI IN, LAN, 2 USB, RS232, 8 GPIO XT1143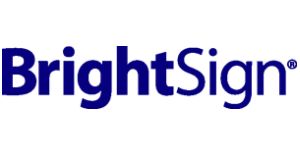 XT1143
Full screen or multi screen layouts, Video (1 video with UHD & 1 video with 1080p), HDMI IN, looping playlists, Update content via LAN, synchronisation of several media players over LAN, online reports, text ticker or RSS-feed, worldclock with date. Power your 4K player over Ethernet with Power over Ethernet+.
Legen Sie dieses produkte in den Beraterkorb und fordern Sie anschließend eine kostenlose Beratung an!
Description
---
Technical Specification
Inputs:
1 x Micro SDXC slot (up to 2TB)
1 x HDMI female
Outputs:
1 x HDMI female
1 x 3,5mm mini Jack Audio female (analog & digital)
1 x 3,5mm mini Jack IR female (In/ Out)
1 x 3,5mm mini Jack RS232 female
Control options:
LAN (Gbit, PoE+), WLAN optional, CEC, 2 USB A & C, RS232, 8 GPIO bi-directional, IR (In/ Out)
Resolutions supported: (UHD)
3840x2160x24/ 25/ 30/ 50/ 60Hz
Resolutions supported: (Upscaling)
3840x2160x24/ 25/ 29.97/ 30Hz
Resolutions supported: (Full HD)
1920x1080@24/ 25/ 29.92 /30 /50 /59.94 /60Hz,
1920x1080x50/ 59.94 /60i, 1600x1200x60Hz, 1440x1050x60/ 75Hz, 1440x900x60/ 75Hz, 1360x768x60Hz, 1280x1024x60/ 75Hz, 1280x960x60Hz, 1280x800x60 /75Hz, 1280x768x60Hz,
1280x720x50/ 59.94/ 60Hz, 1024x768x60Hz, 800x600x60/ 75Hz, 720x576x50Hz/50i, 720x480x59.94/ 60Hz/60i, 640x480x60Hz
Formats supported:
Video: H.265 (4K) .ts, .mov, .mp4, .mkv & H.264 (Full HD)(MPEG-4, Part 10), MPEG-2 und MPEG-1
Video codec: .ts, .mpg, .vob, .mov, .mp4, .m2ts, .wmv
Bild: BMP, JPEG and PNG
Audio: MP2, MP3, AAC, FLAC, OGG und WAV (AC3 is
passed through)
HTML5: Enterprise
Producer
BrightSign LLC
Product
XT1143
Gehäuse
Metall
Weight (kg)
1,15
Color
Lila
Power supply type
Extern
Stromversorgung
12V, 3A oder PoE+ (36 Watt)
Operating
0° C - + 50° C
Abmessungen BxHxT mm
179,9 x 21,9 x 204,2 mm
Artikel Nr.
6672