Mediaplayer 1080p@60Hz, LAN, USB LS424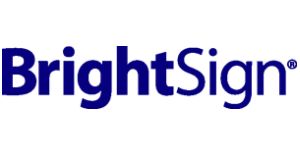 LS424
Full screen or multi screen layouts, looping playlists, webside HTML5 (entry-level) Update content via LAN, interactiv solutions with touch screen via USB, USB possible, synchronisation of several media players, online reports, text ticker or RSS feeds, world clock with date.
Legen Sie dieses produkte in den Beraterkorb und fordern Sie anschließend eine kostenlose Beratung an!
Description
---
Technical Specification
Input:
1 x Micro SDXC slot (up to 2TB)
Outputs:
1 x HDMI female
1 x USB female (Analog Audio Out via USB (with dongle))
Control options:
LAN, WLAN optional, CEC, USB
Resolutions supported:
1920x1080@24/ 25/ 29.92 /30 /50 /59.94 /60Hz,
1920x1080x50/ 59.94 /60i, 1600x1200x60Hz, 1440x1050x60/ 75Hz, 1440x900x60/ 75Hz, 1360x768x60Hz, 1280x1024x60/ 75Hz, 1280x960x60Hz, 1280x800x60 /75Hz, 1280x768x60Hz,
1280x720x50/ 59.94/ 60Hz, 1024x768x60Hz, 800x600x60/ 75Hz, 720x576x50Hz/50i, 720x480x59.94/ 60Hz/60i, 640x480x60Hz
Formats supported:
Video: H.265, H.264(MPEG-4, Part 10), MPEG-2 und MPEG-1
Video codec: .ts, .mpg, .vob, .mov, .mp4, .m2ts, .wmv
Bild: BMP, JPEG und PNG
Audio: MP2, MP3, AAC, WAV (AC3 5.1 Audio pass trough)
HTML5: entry level
Producer
BrightSign LLC
Product
LS424
Gehäuse
Metall
Weight (kg)
0,50
Color
Lila
Power supply type
Extern
Stromversorgung
5V, 2A (10 Watt)
Operating
0° C - + 50° C
Abmessungen BxHxT mm
96,8 x 23,7 x 144,3 mm
Artikel Nr.
7638