Switcher HDMI 4x1 GTV-HDMI1.3-441N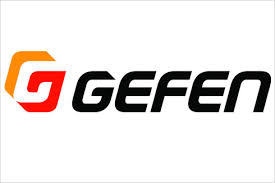 GTVHDMI1.3441N
Allows, to switch 4 HDMI/HDTV sources to 1 HDTV Display or projektor.
Legen Sie dieses produkte in den Beraterkorb und fordern Sie anschließend eine kostenlose Beratung an!
Description
---
Technical Specification
Inputs:
4 x HDMI Typ A 19-pin female
1 x RS232 female / Mini Stereo Klinke (für Fernbedienung)
Outputs:
1 x HDMI Typ A 19-pin female
Resolutions supported:
640x480 up to 1920x1200 and 480i up to 1080p
Formats supported:
Video: HDMI1.3, HDCP (Deep Color)
Audio: Dolby TrueHD and DTS-HD Master Audio
Producer
Gefen
Product
GTVHDMI1.3441N
Gehäuse
Kunststoff
Weight (kg)
3,00
Color
Grau
Power supply type
Extern
Stromversorgung
5 V / 2 A DC
Abmessungen BxHxT mm
338 x 26 x 70
Artikel Nr.
4520